Mobile Application Development Services
From promising startups to well-established companies, we help businesses of any size and domain expand their capabilities by going mobile. Our mobile application development experts are skilled in the creation of solutions for commercial and non-commercial use, including apps for better employee collaboration and increased productivity, enhanced customer service, seamless online shopping, and many others.
Get started
scroll down to discover
From promising startups to well-established companies, we help businesses of any size and domain expand their capabilities by going mobile. Our mobile application development experts are skilled in the creation of solutions for commercial and non-commercial use, including apps for better employee collaboration and increased productivity, enhanced customer service, seamless online shopping, and many others.
WHAT WE DO
Android app development
By using the latest technologies and following Android design guidelines, we create native Java and Kotlin-based apps that can help businesses implement omnichannel strategy, expand the user base, and grow their businesses exponentially.
iOS app development
Following iOS mobile app design & development best practices, our software engineers build intuitive, robust, and bug-free applications that can assist with increasing ROI and keeping a retention rate always high.
Cross-platform and hybrid app creation
Our app development team helps choose the right set of development tools to create affordable business solutions that can run on different platforms, deliver near-native experiences, and save both development cost and time without loss of product quality.
Legacy app modernization
Our app developers assist with breathing new life into underperforming software solutions and outdated interfaces. We help with the evaluation of the app's state of architectural decay, code refactoring, implementation of additional features, and provide reengineering services.
Our focus
Industries we work with

App development process with Aimprosoft
We cover all stages of product development to help you avoid possible inconveniences during the software creation journey.
Discovery
We discuss your product idea, conduct requirements elicitation, design project strategy, create a basic visual design, and plan our further cooperation.
Business Analysis
Our specialists create a thorough requirements specification, define the project scope and primary business objectives, and create a detailed time and cost estimation.
UI/UX design
Aimprosoft designers will conduct thorough market and competitor research and create a visually appealing and convenient interface of your product.
After-launch support
We assist with product maintenance after its release and provide functionality expansion services.
Deployment
Once your product is release-ready, we move the tested app to production and submit it to the corresponding app store.
Iterative app development
Throughout the entire app development process, we provide project management and quality assurance services to ensure the product can be created within the set deadline and budget.
Application architecture design
At this stage of product development, our IT specialists will define the most relevant architectural approach and technology stack, and develop the application core.
Mobile apps we developed
Explore our expertise in smartphone app development.
Cross-platform & hybrid apps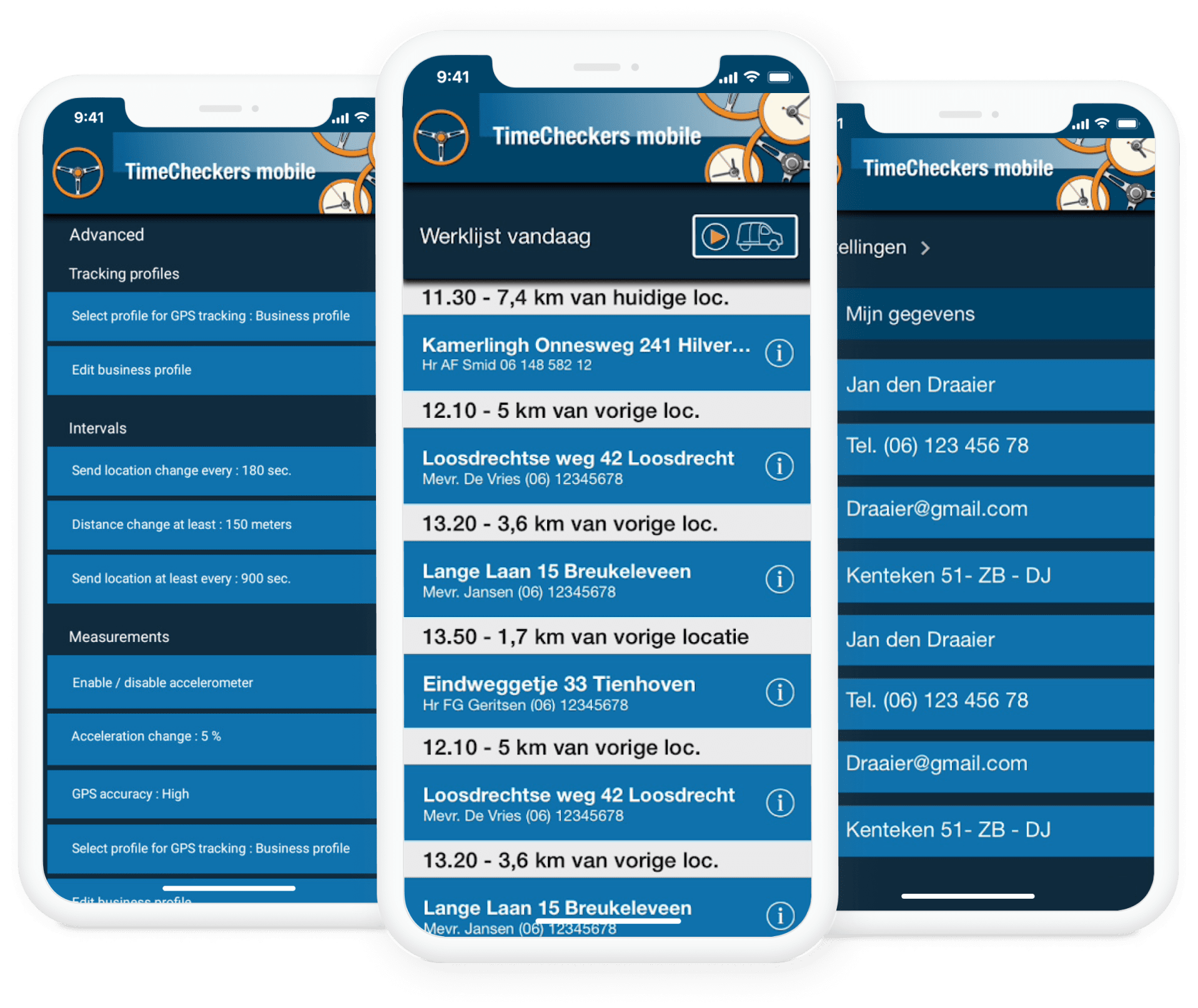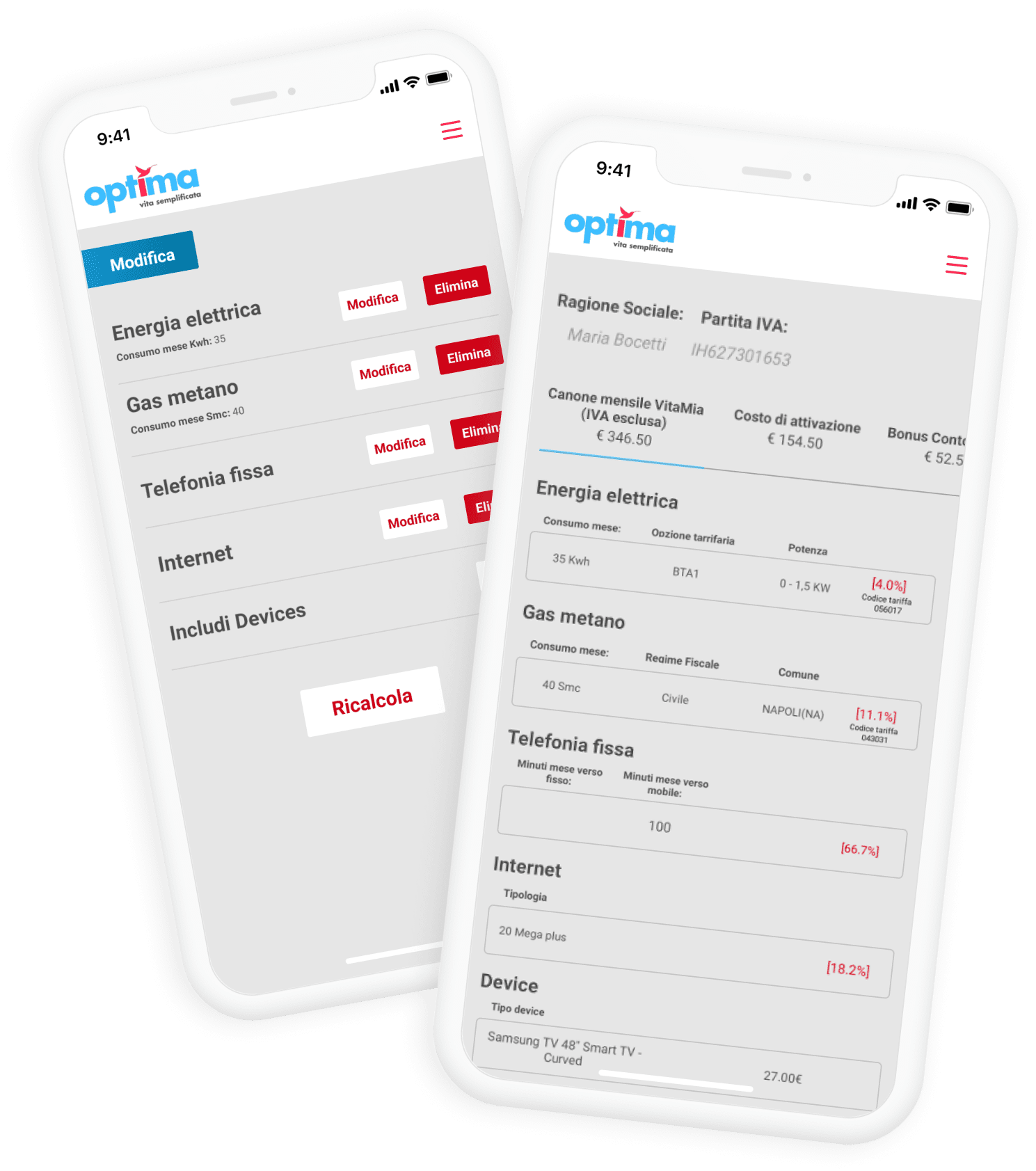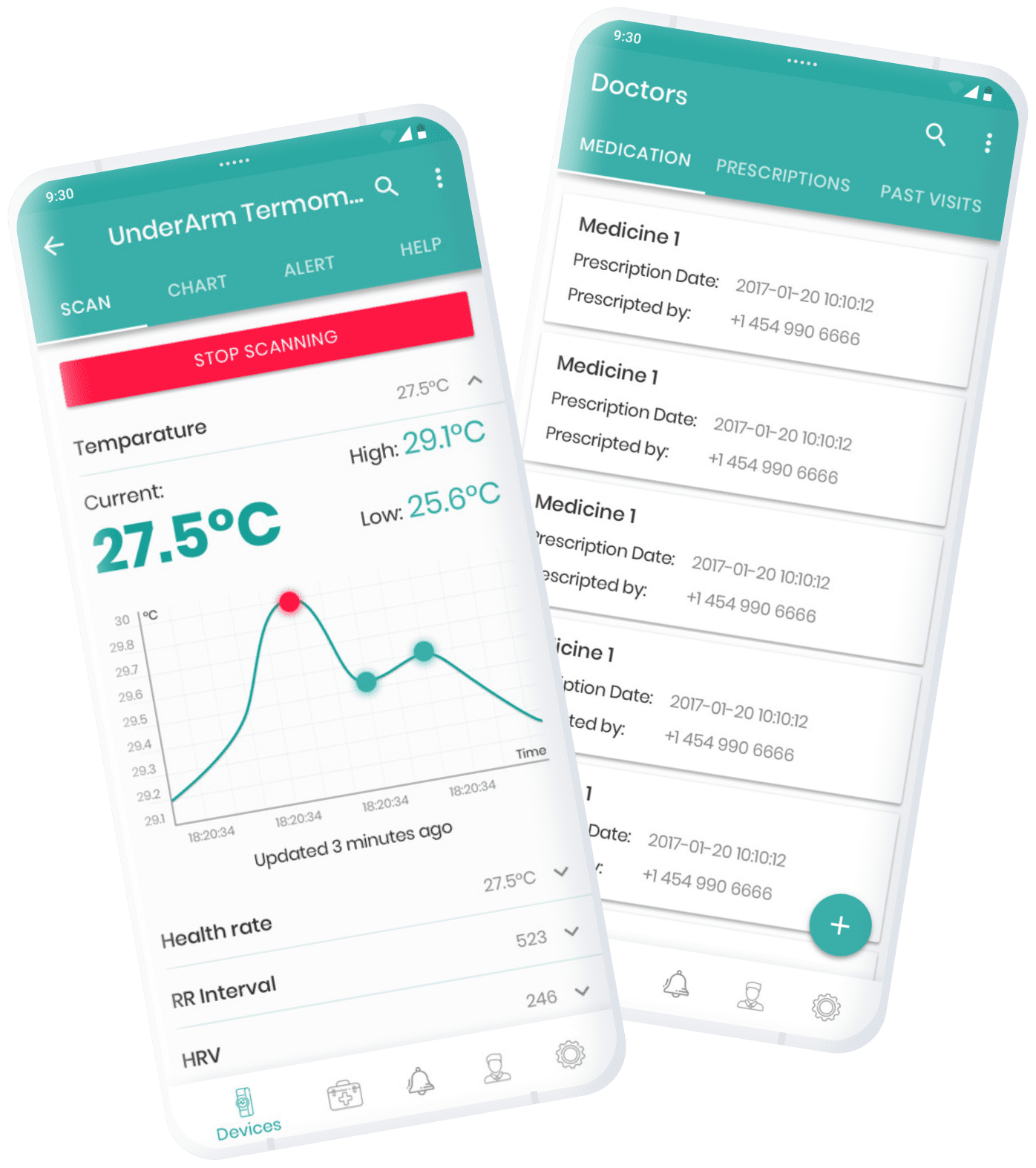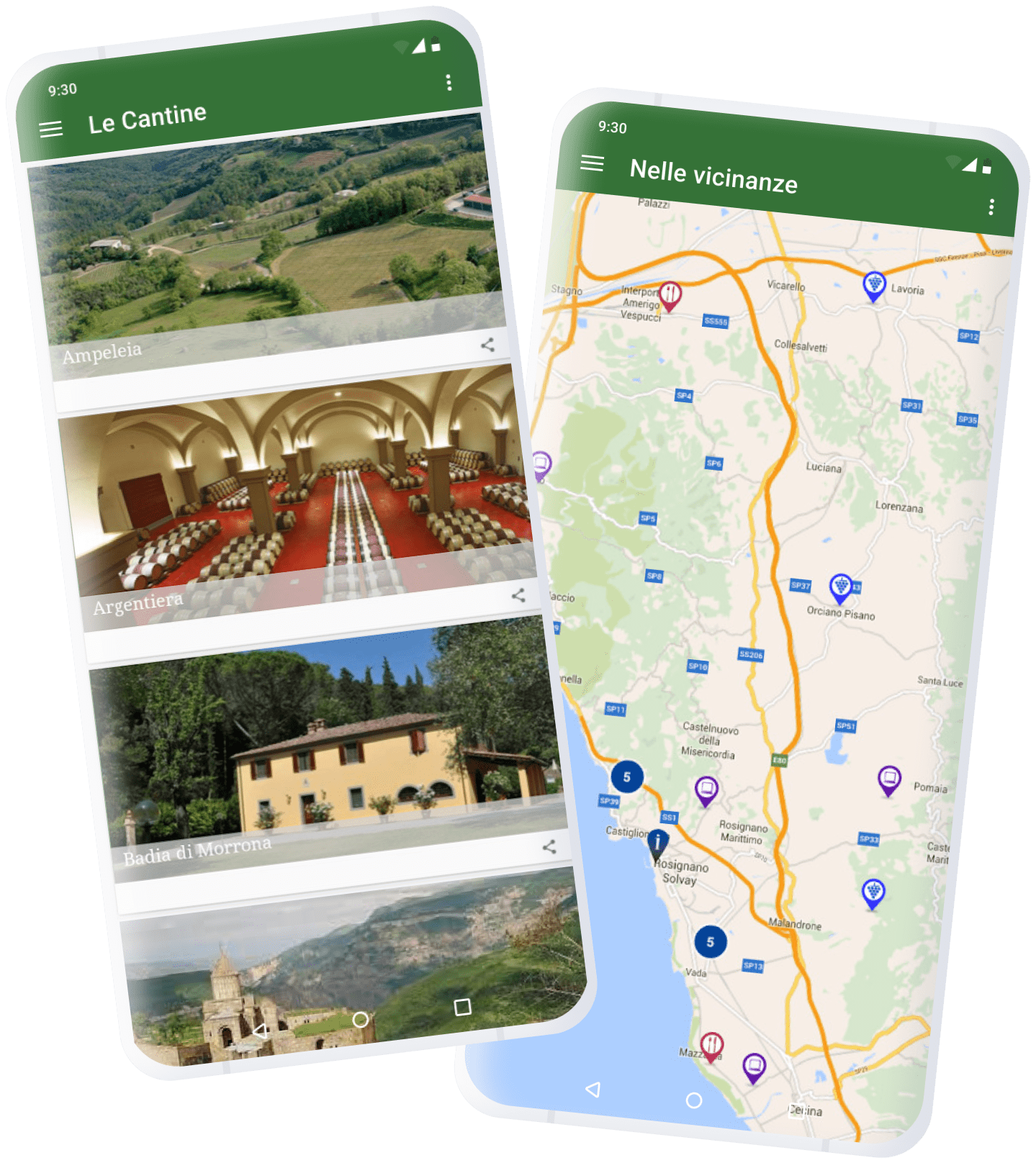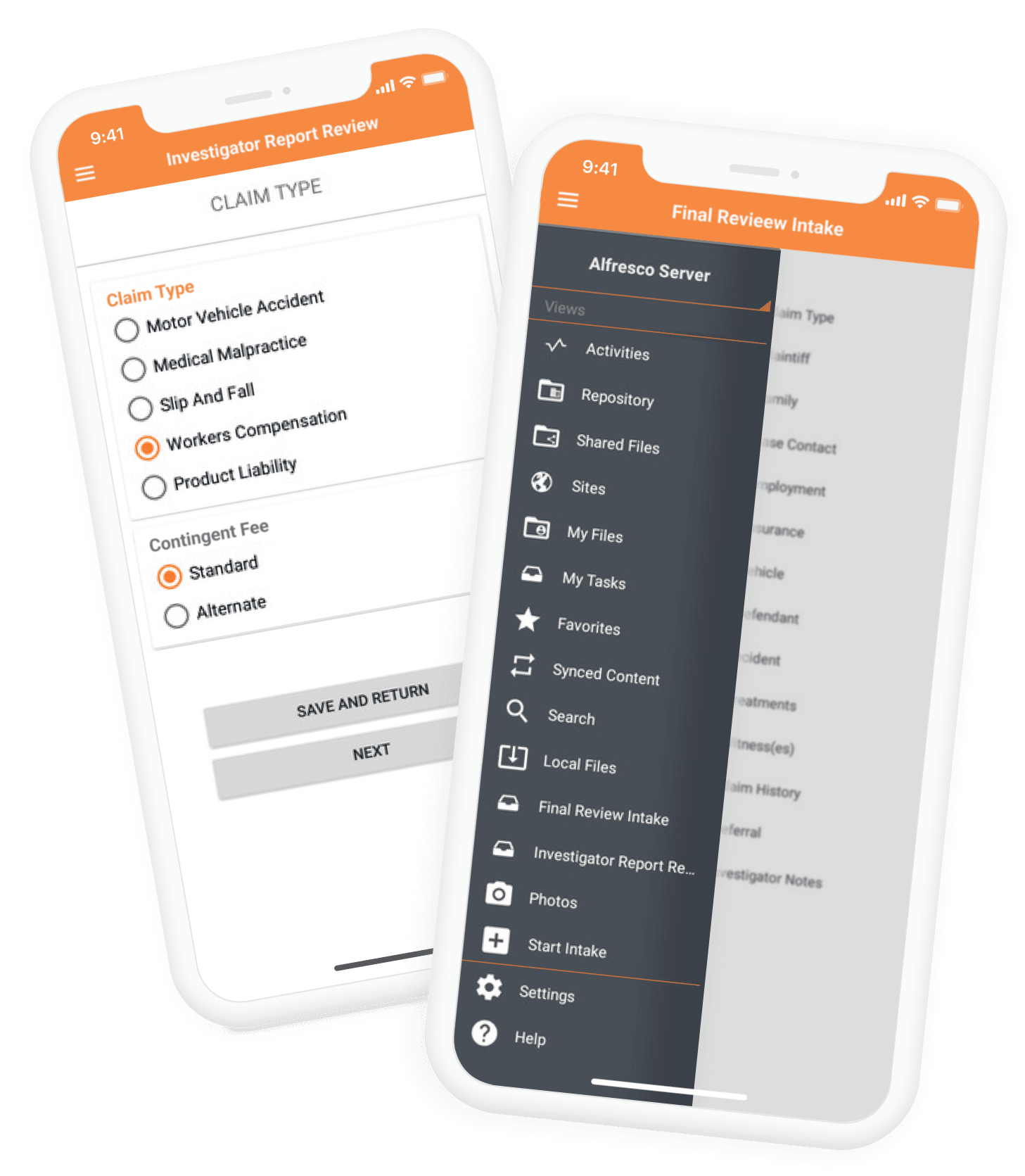 Timecheckers Drive: mobile app for seamless goods delivery
Challenge: The client came to Aimprosoft custom mobile application development company with the request to develop an Android-based app that would simplify the process of goods delivery for companies that provide such a service.
Solution: Our developers created a native mobile app that encompassed all the necessary tools for efficient employee management and seamless delivery, including GPS tracking integrated into the application that allows detection of the employee's location, tasks allocation among the staff, and tools to regulate intervals and distance parameters. They also integrated the app with the SMS-gate of a local mobile operator so that users could receive notifications with expected delivery time.
Business Configurator: solution for a facility services provider
Challenge: The client decided to hire our custom mobile app development company to develop a corporate Android-based app that would provide the company's employees with a convenient functionality to manage quotations, contracts, and reports using their tablets.
Solution: The developed app enables employees to calculate the cost of various facility services upon the customers' request, including power supply, electrical load, gas consumption, telephony, and others, both in offline and online mode. The final cost is calculated based on the input data gathered from the customers. The app also provides employees with a wide range of tools to send copies of the contracts to the client's email, generate contracts and reports in XLS format, save contract data to resume its editing later, update prices for the services, and many others. The developers also implemented an automatic logout to ensure higher security.
Vita Manager: application for wireless health monitoring
Challenge: Our client turned to a professional mobile app development services provider with the request to develop a medical app for the Android platform that would help patients receive the best timely medical care by monitoring their vitals and sending the measurements to the doctor.
Solution: Our team made sure that the mobile phone application could be connected to multiple wireless monitoring devices to collect and combine day-to-day health data with patient history and send it directly to health professionals. The developers integrated the app with 7 devices of different capabilities via Bluetooth so that blood pressure, pulse, brain activity, and other vital parameters could be measured easily. The app also functions as a guard providing an alarm in case of emergency when health parameters enter dangerous levels.
Strada del Vino: Android-based app for wine lovers
Challenge: The client turned to our mobile app development firm with the request to develop a native application for the Android platform that would serve as a guide through the wine cellars, restaurants, and farms that are parts of The Road of Wine and Oil of Tuscany Coast.
Solution: Our developers created a feature-rich product that provided its users with functionality to view photos, use the advanced search, add locations to favorites, create a track to the necessary location, and much more. They also integrated the app with several third-party services, including Google Maps and Google Directions.
A robust digital solution for a law firm
Challenge: The client decided to hire our custom mobile app development company to develop a secure DMS and a mobile-based solution that would improve the business processes of the company and help make case management easier and quicker.
Solution: Having implemented Alfresco-based DMS that enabled the creation of the clients' profiles, cases, and documentation packages, we built the mobile app integrated with Alfresco. The solution empowered the lawyers to meet and serve the clients out of the office. The app provides lawyers with convenient functionality to remotely open the cases, generate documents and let clients fill out the forms even in PDF. We also made sure that the smartphone application was enriched with an electronic signature option so a client could sign the documents via the mobile app.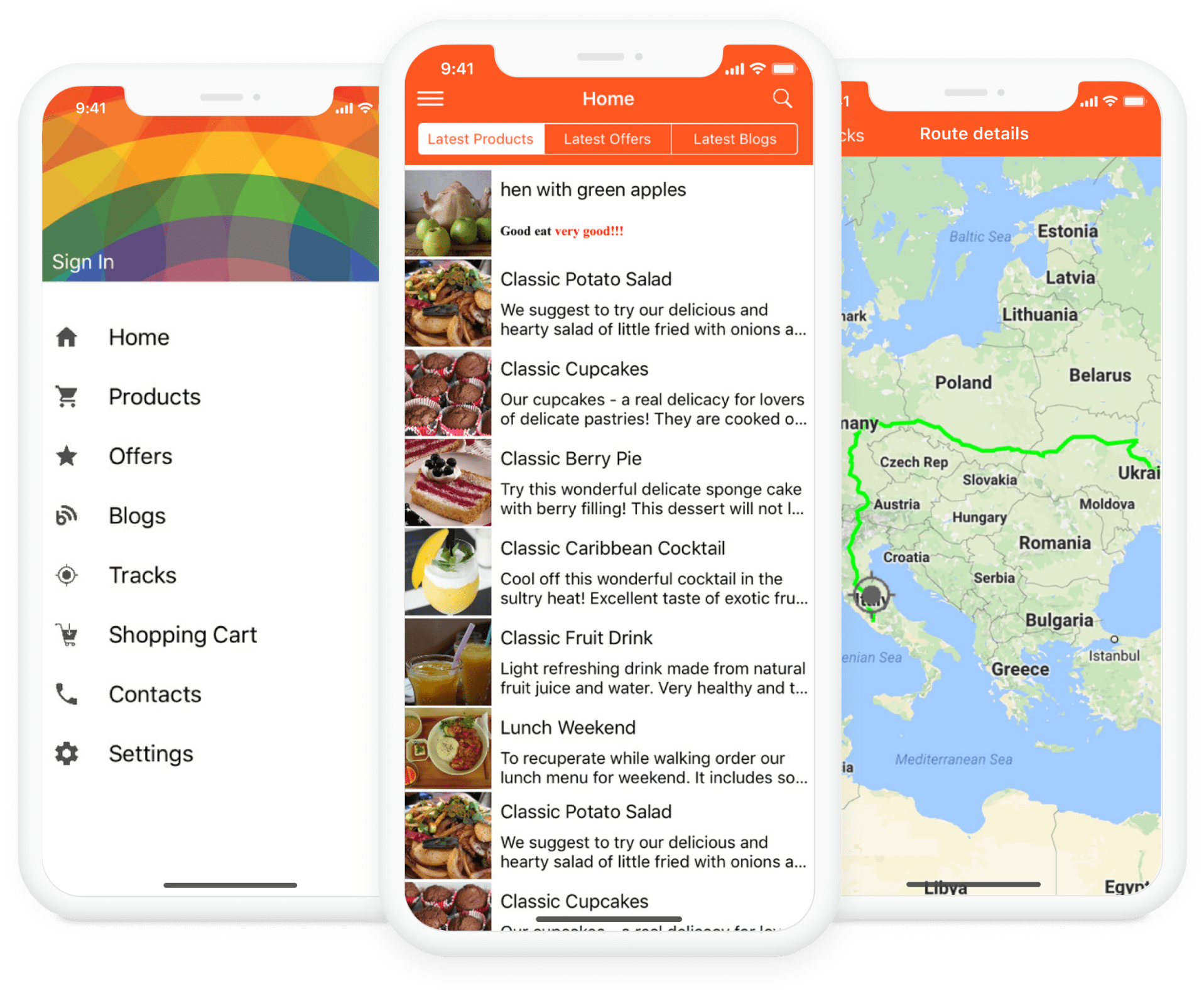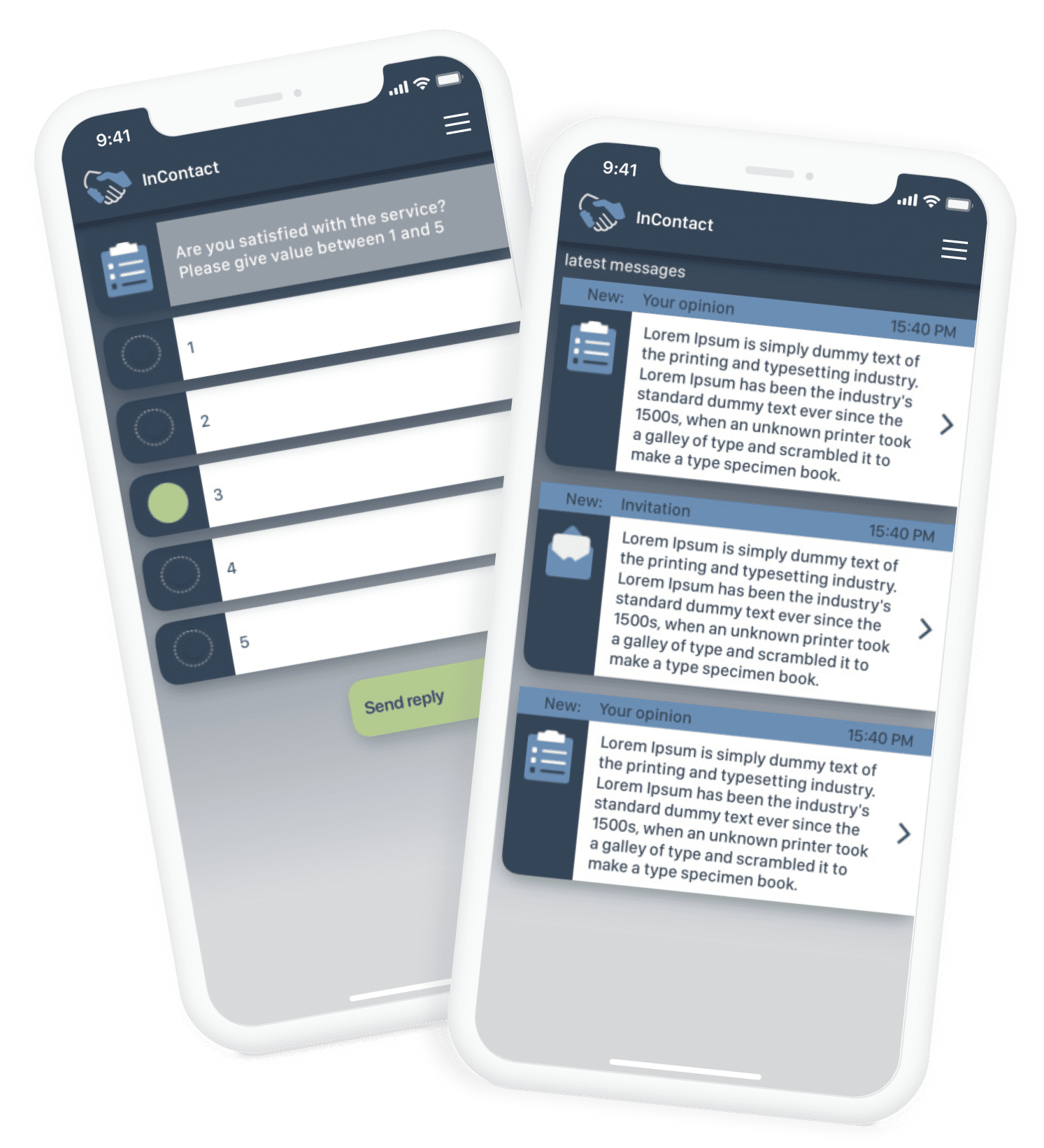 ICT4APPS: robust eCommerce mobile solution
Challenge: The client turned to Aimprosoft, a custom application development company, with the intention to develop an eСommerce application for mobile devices that would help sellers improve their interaction with potential buyers and enhance the quality of the provided services.
Solution: Our developers implemented functionality that enabled sellers to demonstrate the entire range of their goods and services, quickly inform about promotions and news, take online orders, organize online selling and booking, and much more. They also developed convenient tools for buyers to view the list of products, use the advanced search, add items to favorites, and receive push notifications. Moreover, buyers can explore the characteristics of the product, apply coupons, and purchase the product added to the cart.
Incontact: mobile solution for data collection
Challenge: The client came to our mobile phone app development company with the request to develop an application that would serve as a media channel for communication between the city inhabitants and municipalities.
Solution: Our software engineers created the cell phone solution that provided interviewers with survey templates with questions to interview users and tools to divide users into the target groups according to ZIP Code ranges, age, family members count, and other vital parameters. They also implemented various configuration parameters that could be set to customize surveys (e.g., multiple-choice, scale, option for comments, etc.). Moreover, the app supports push notifications for the convenience of the users which contributes to their involvement in communication.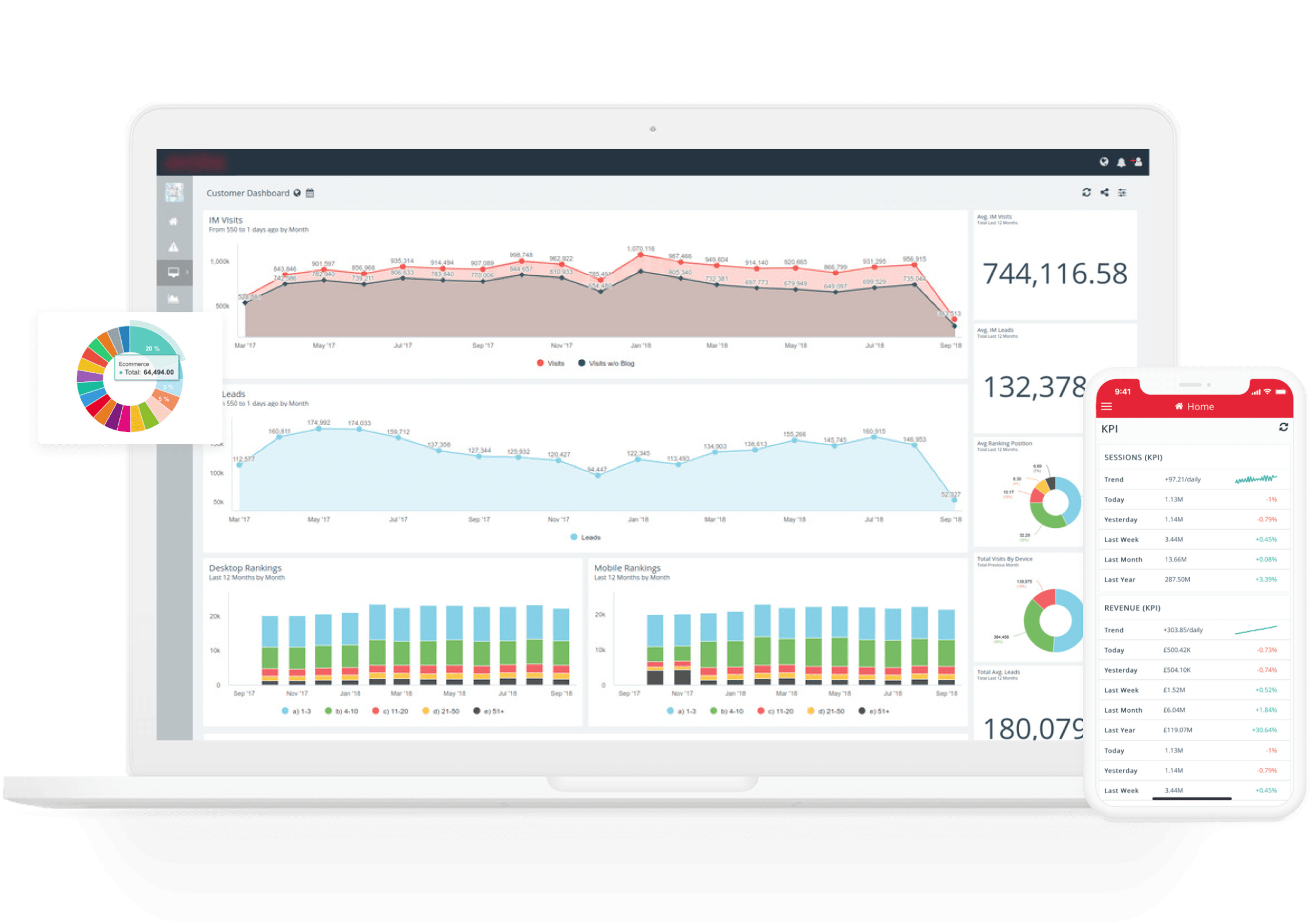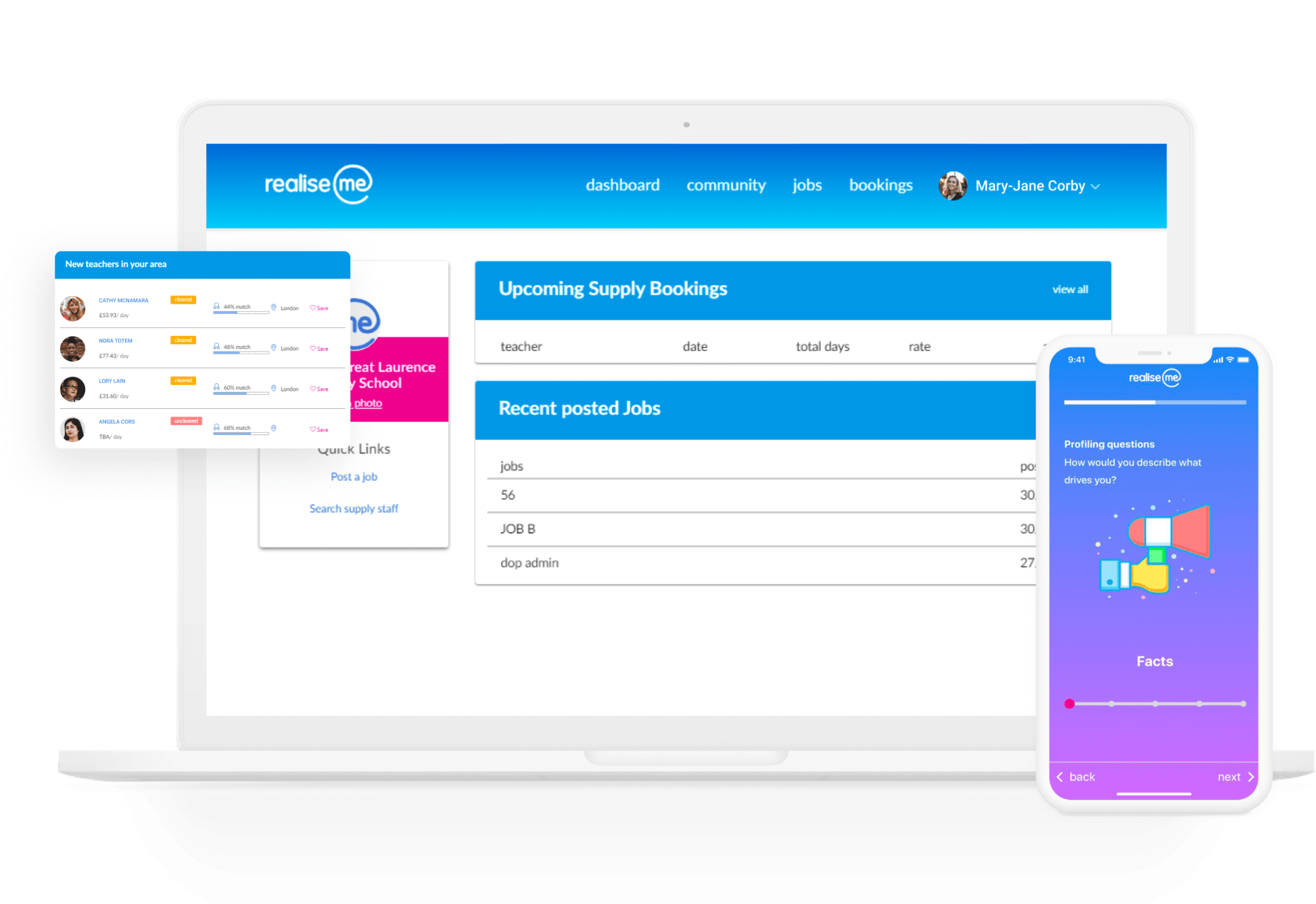 Avora: efficient mobile BI solution
Challenge: The client opted for our custom app development agency to develop a complex BI solution that would consist of two components: a predictive analytics platform and a mobile app to enable users to keep their finger on the analytics' pulse at any time.
Solution: Our mobile developers ensured that the digital product had all the necessary tools for seamless data analysis, including folders that contain dashboards, KPI cards displaying vital analytical data that could be added to favorites, and others. They also made sure that all analytical content was available in text, tables, charts, and heat maps. Our software engineers also enabled notifications regarding changes in key metrics so that users could respond rapidly to them.
RealiseMe:
cross-platform

e-learning

app

Challenge: The client opted for Aimprosoft mobile application development services to develop a mobile app as a complementary solution to the already existing educational web-based platform.

Solution: To create a robust e-learning mobile-based solution that would have all the necessary tools to match supply teachers and schools, our developers duplicated core features from the platform, including job search, invites, and profile configuration, and others. They also implemented additional functionality, such as tools to add video interviews recorded with the help of a third-party service, a learning zone where teachers could watch various educational and training tutorials, push notifications, and supply teachers' geolocation.
Top 3 reasons why your business should go mobile
Strengthened customer relationships
The development of a mobile app can improve the bond with customers and impact their overall understanding. Its functionality can be used to provide effective support services at every point of the buyer journey, gather data for further analysis of customer behavior, decision-making process, purchase patterns, etc. We assist with the development of all the necessary tools to enable great customer support and engagement, including the implementation of an omnichannel strategy, chatbots, a help desk feature, and much more.
Increased sales and revenue
A mobile app can become a great revenue source due to its ability to offer a more personalized approach to each customer, significant growth of mobile users, and popularity of this form of online shopping. Our specialists create secure and convenient mobile apps that are enriched with multiple payment solutions, easy ordering steps, advanced search, embedded tooltips, geofencing, and many other tools that are necessary to provide users with an immersive and seamless buying experience.
Improved brand visibility
A properly developed mobile app can serve as one of the greatest tools to increase brand awareness and, as a result, help businesses gain a competitive advantage, attract large audiences, and potentially a completely new demographic. By using the modern and most relevant technology stack, our developers and design team help with the implementation of robust functionality and easy-to-navigate interfaces that can facilitate companies to stand out on the market, grab the attention of the target audience, and win customers' loyalty.
Testimonials
Clients about Aimprosoft
The ProCC project is a software product that simplifies business operations within greenhouse horticulture and increases employee productivity in an easy way that can be understood by every employee. The Aimprosoft team was exactly the ones who helped us integrate our ideas and put the project on a technological track. When we had to take on a challenge, they approached it with the innovative know-how and skillfully built the functions against the clock. Since the beginning of our collaboration, we have taken the product to a new level of quality thanks to the qualifications of the team and transparent, almost limitless communication. Thanks to the best technical services we have acquired, we have become one of the best solutions in the greenhouse market all over the world. The success of our customers and their results from optimized work processes, improved crop yields and increased profit are the best indicators that speak for themselves.
We'd had some negative experiences with companies in the past misrepresenting the seniority of their team members. Aimprosoft, on the other hand, gave us a list of engineers based on price, with a description of their experience levels. Those levels have been exactly as depicted.
Motive Retail has worked with Aimprosoft for the past 5 years. During that time Aimprosoft has proven to be a very good and reliable partner. Our software development requirements range from web applications to B2B Web Services, and Aimprosoft has delivered the technical skills to meet our needs. They are responsive, well organized and are sensitive to our timelines. I have no reservations recommending Aimprosoft to companies seeking a software development partner.
Continuing to be a close partner, Aimprosoft has done an excellent job on all tasks. The team remains flexible and offers many services. They're affordable and have assigned staff that work North American hours when requested.
Aeleron Technology Inc. has had a long and fruitful partnership with Aimprosoft company. Since 2007 we've been working together on projects in numerous domains, including the pharmaceutical industry, eСommerce, law practice management, image management, and others. These projects have featured custom development of both web and mobile-based solutions. Throughout our entire cooperation, Aimprosoft developers were very attentive to all details, organized, and passionate about their work. We are looking forward to cooperating with Aimprosoft in the future so that we could merge Aeleron services with Aimprosoft expertise in software development to deliver top-notch products.
Let us help with your mobile project
We are here to assist with your questions. Write us a message, and we will get back to you shortly.
The form was submitted successfully. We will contact you shortly. Meanwhile, we suggest checking out what our clients say about software development with Aimprosoft.
Proceed to Clutch